Plan Your Algarve Wedding with Sonho a Dois Algarve Weddings and Meet Them in The UK This January and February
Here at Boho we LOVE a destination wedding. After choosing to get married abroad, I love featuring weddings from all across the world. One of the most popular locations for destination weddings on the blog is the Algarve in Portugal. However, when holding a wedding in a different country, it is always best to enlist the professional help of a local wedding planner (believe me I had two for my wedding and they were a God send!) And today, I have just the people if you are currently looking to plan your wedding in the Algarve.
Sonho a Dois Algarve Weddings  was founded by Noelia in 2005, later expanding in 2010 to the company it is today. Based in Faro in the Algarve, Their style is enthusiastic, relaxed, elegant and totally personalized.
If you are currently looking to for a wedding planner then this is your opportunity to meet them as they will be visiting Dublin and Manchester early next year.
Meet us at the Kingswood Hotel​ in Dublin on the 12 & 13 January 2019.
Meet us at the The Midland Hotel​ in Manchester on the 9 & 10 February 2019.
Book your appointment: info@algarveweddingshow.com
00351 910668928 | 00351 914376015
Don't be late in booking your free appointment and schedule your private meeting with us and some of our top suppliers
Our goal is to help you enjoy planning your wedding in the Algarve as much as the big day itself. With a professional, personalized and enthusiastic attitude, we assist you throughout the planning process and we will be there on your wedding day to ensure that everything runs smoothly, so you can just relax and enjoy your very special day with your families and friends, from the beginning until the end.
Your Dream, Our Passion!!
Want to find out a bit more about Sonho a Dois Algarve Weddings? I asked them a few questions. 
What is your biggest achievement so far?
Being the first wedding planners who conducted weddings at Lady of the Rock and for many years the only ones as it was hard work to have weddings there in terms of getting the necessary clearances
What makes you different to your competitors?
The very personalized service we give
What do you enjoy most about your job?
Seeing the couples with big smiles at the end of the day and meeting people (couples)
What sort of couple do you think you attract?
Different types, from very relaxed and down to Earth to the more demanding (we've had weddings from politicians and celebrities)
What would be your ideal wedding to work on?
Book one of the hotels in the Algarve for a full week of events for a wedding with something to cater for all the guests and lots of surprises to the guests and have a wedding on the Desert Island (off the coast near Faro)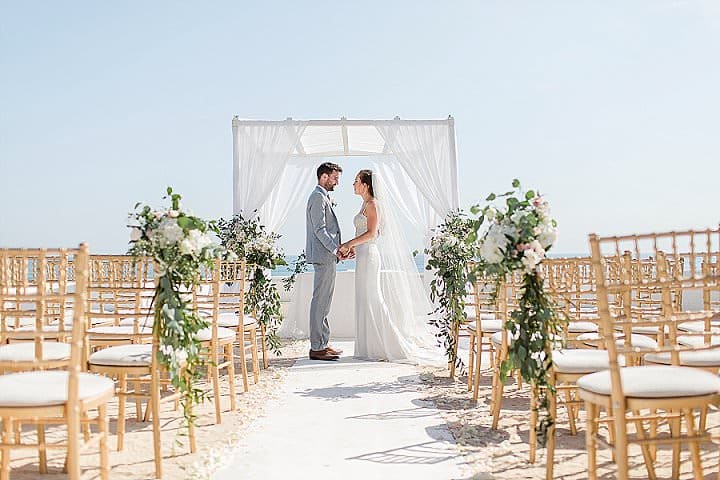 What is your ideal way to spend a day off?
Relaxing, away from the computer and phone, either reading a book, going for a walk or coffee with friends
Who would be your 5 dream dinner guests dead or alive?
My very close friends (this job doesn't allow many time together)
For more information on Sonho a Dois Algarve Weddings go to
www.sonhoadois.com/weddings / FACEBOOK / INSTAGRAM / PINTEREST / TWITTER
this is a sponsored post
The post Plan Your Algarve Wedding with Sonho a Dois Algarve Weddings and Meet Them in The UK This January and February appeared first on Boho Weddings For the Boho Luxe Bride.